Get Rid Of The Old Fashion Bath Towels Or Shower Sponge! 
Give yourself a genuine spa experience, with baby smooth and healthy skin with our Exfoliating Skin Care Sponge.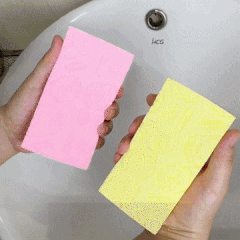 Keep Healthy Skin
This awesome accessory allows you to pamper and purify your own skin in a way a bath towel just can't do. Our Dead Skin Removal Sponge gives you a rejuvenating spa experience in the comfort of your own tub.
A Deep Clean Prevents Bacterial Growth
Not just for pleasure, our sponge actually cleans off and exfoliates outer skin to prevent bacterial growth.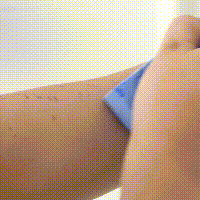 Featuring:
A Deep Clean - Prevents skin irritation by cleaning unwanted dirt and oils out. Cleanse your skin gently but powerfully.
Clears Away Dead Skin - Easily wash away dead and dry skin, giving your entire body a genuine exfoliating experience.
Chemical-Free - That's right. This is a dermatologically tested product, hypoallergenic, and safe to use on people with sensitive skin.
Promotes Healthy Blood Circulation - A gentle skin massage stimulates good blood circulation and promotes skin renewal. This is valuable in reducing hyperpigmentation.
Look Good, Feel Good -Keep your arms and legs looking youthful and